Get introduced to Employers
Get a Personal Coach
Get the Skills you Need to Succeed.
The National CyberWatch Center and Accenture has partnered together to bring you the Cyber Ready Professionals Skills to Succeed Coaching Program. The Skills to Succeed Academy is a free online employability training program developed by Accenture. Created specifically to meet the needs of jobseekers, the Skills to Succeed Academy offers bitesize, interactive online training modules to prepare Learners for the entire journey of choosing the right career, finding a job and succeeding in the workplace.
The training is interactive, features relatable characters and focuses on teaching people how to do things for themselves, building skills and confidence, and empowering them to take ownership for their career development and job search. Innovative simulations provide a safe environment where jobseekers can practice for real life situations, such as a job interview, instantly seeing the consequences of their decisions.
Dr. Barbara Belón, certified ICF coach, will give an overview of what coaching is and how it can benefit students that participate in the CyberReady Professional Skills to Succeed program. S2S participating students will have the unique opportunity to experience having a personal coach, just like many corporate CEOs that you hear about in the news. Want something life-changing? This is it!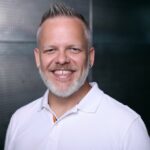 Thomas is the US Program Manager for Accenture's Skills to Succeed Academy – a free, online training platform that helps learners build the skills and confidence they need to plan a career, get a job, and how to succeed once they start their new career journey.
He manages relationships and grant funding with community colleges, non-profits, high school programs, and government agencies such as reentry programs for justice-involved youth and adults. He also manages Accenture's relationship with Covenant House International across six countries – leading the implementation of job readiness curriculum and fundraising teams across 36 Accenture locations to raise over $2 million to end youth homelessness.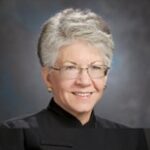 Dr. Belón received her doctorate from Teachers College, Columbia University in 1984, specializing in teaching methodologies and curriculum development. While there, she developed an interest in computers and programming and redirected her career to the software industry.In addition to working in software development companies, Dr. Belón returned to academia in 1999, serving as the Director of the Center for Information Technology at Norwalk Community College, Norwalk, CT.
In 2017, she once again added on another career area, as she studied to become a certified coach, and now holds an Associate Coach Credential (ACC) from the International Coaching Federation (ICF). Dr. Belón not only coaches individuals and teams but she is also the author of the "Fundamentals of Coaching" course and accompanying videos that are being used to give college faculty mentors additional coaching skills.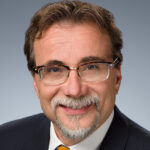 Dr. Tobey is the founder and CEO of VivoWorks Inc., an accelerated learning company, and the Principal Investigator and Executive Director for the National CyberWatch Center at Prince George's Community College. Previously, he was a serial entrepreneur whose companies have been listed among INC Magazine's 500 fastest-growing private companies, set international industry standards for systems configuration and integration, and became publicly-traded companies in the early 1990s. He has also served as a consultant, officer and/or board member for private and public companies in the distribution, financial services, hospitality, information technology, life sciences, publishing, and transportation industries.Click HERE to receive program updates.
Sign-up to Receive Skills to Succeed Coaching Program Updates HERE
Submit your Application HERE
Students who are located in CISA Region 3 and have been accepted into the program, will have the opportunity to meet and interview with employers at the Mid-Atlantic 3CS Symposia at Prince George Community College in Largo, MD. Travel stipends are available for students in Region 3.
Students who are not in Region 3 can still enroll in the program and take advantage of Accenture's free training. In order to participate in the program, you must have a free, "Participant" level membership. Apply HERE. You must submit an application to receive the registration access code for the free training.
The National CyberWatch Center seeks to host 3CS Symposia in all of CISA's 10 regions. Sign up for program updates to receive notifications about upcoming conferences in your region below.
CYBERSECURITY CAPABILITIES AND CAREERS SYMPOSIA (3CS)
Broadening participation in cybersecurity education and workforce development
March 31st – April 2nd at Prince George's Community College Center for Performing Arts, 301 Largo Rd. Largo, MD 20774
In May 2022, the National CyberWatch Center announced the reformulation of the annual Community College Cyber Summit (3CS) to become one of several symposia within multiple regional and a national Cybersecurity Capabilities and Career Symposia (3CS).
The 3CS expansion, eventually to all 10 Cybersecurity and Infrastructure Security Agency (CISA) regions, will provide many more opportunities for attendees by addressing a significant impediment to participation in vital capacity building programs – the cost and time commitment for travel to the conference location.
Students who are in CISA's Region 3 will have the opportunity enroll in the MA3CS Cyber Ready Professionals Skills to Succeed Coaching Program and interview with employers at the conference. If you are a student and in Region 3, email Gus Hinojosa Jr. directly at ghinojosa@nationalcyberwatch.org for questions and/or immediate registration with a coach. Travel stipends are available for Region 3 students.
What to Expect at the Conference
Awards
Community College Cyber Summit presentations
Cybersecurity Arcade: Serious games intended to accurately assess and rank (e.g., chess rating) accomplishment of individual or one-on-one challenges necessary to develop cyber skills
Cybersecurity Skills Development Workshops (CSDWs) assist in raising the capability maturity and readiness of students, faculty, practitioners, or policymakers to adopt and adapt the latest effective practices for performing cybersecurity functions and roles
Demonstrations
Job Fairs: Employer Fair and Talent Fair
Research: Dialogues, evidence-based practices
Sponsorship opportunities
…and much more!!
Cyber Ready Professionals Skills to Succeed Coaching Program Application HERE
Sign-up to Receive Skills to Succeed Coaching Program Updates HERE 
Learn More About MA3CS HERE